Precision Machining at Midwestern Prices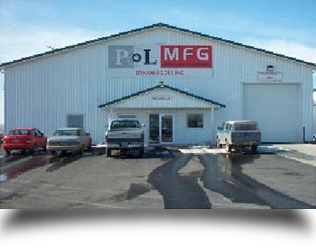 P. L. Manufacturing is an ISO 9001:2008 registered CNC precision machine shop, serving Cooperstown, ND since 1997. We do precision machining, utilizing CNC machines. We are a woman owned company specializing in custom machining and proto-typing at competitive quotes, made possible by our low cost of production. Our company's goal is to become your favorite supplier by delivering superior products on time at reduced prices. No job is too large - or too small for us.
Testimonials
"I've worked in the SF Bay Area as a CAD designer for more than 17 years and have had many metal parts fabricated both in-house and outsourced. Normally outsourcing means lower quality but not at PLMFG. Their attention to detail and concern for perfection is as good as it gets. Turn around time is fast and pricing is very competitive. I've worked with vendors across the US and would rate PLMFG at the top of my list for overall performance. Good work... Mitch is very professional and a pleasure to work with."
-DC
"Dozens of projects, tens of thousands of parts - keep up the good work".
-KM.
"I'm always relieved when you get the projects"
-Fred, Lead Design Eng.
"Really appreciated the effort when we needed the parts expedited - we know it made for a few long days... owe you one."
-JF
"Usually the lowest quote - always quality product".
-Dean
"Keep up the good work!"
-LJ
Schedule an Appointment
Let us know your machining needs. Call us to set up an appointment.